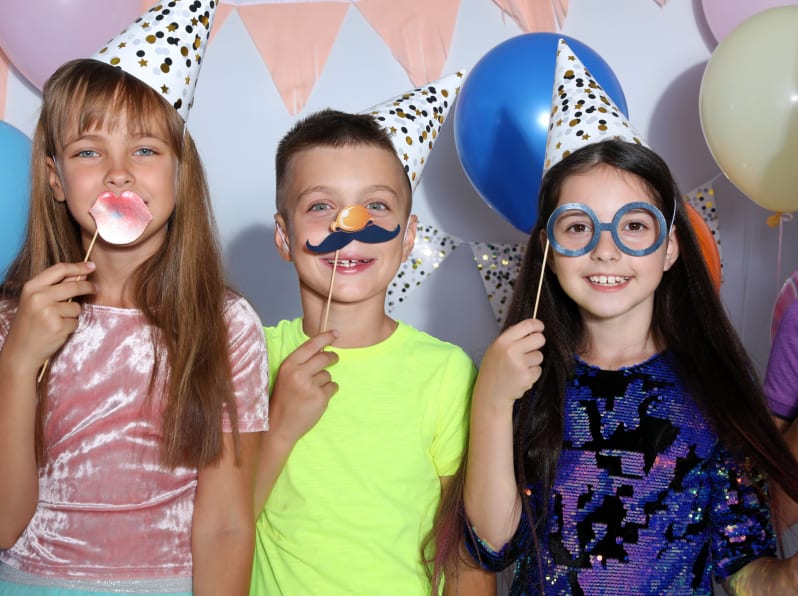 Why Kids Are Obsessed with Photo Booths
Whenever your child sees a photo booth, they will likely beg you to take them into it. Why are kids so obsessed with photo booths, though? Perhaps it's the combination of its attractive design, seeing themselves on screen, and easy use. When planning an event in Central Florida, consider renting a photo booth from A Cut Above Photo Booth. Kids and adults will love it, and photo booths are the perfect way to capture long-lasting memories.
4 Reasons Kids Love Photo Booths
Here are just a few reasons why kids adore photo booths:
The Inviting Design
There's a mysterious aura that surrounds a photo booth for children. The curtain drawn with a bright light behind it is something that pulls in curious kids. In addition, there may be enticing marketing on the side, such as kids laughing or having fun, that will appeal to children. Ultimately, there is something about how a photo booth looks that makes kids want to know more about it and go inside.
Seeing Themselves on Screen
When there's a security camera and screen in a store, there's likely a group of children gathered around trying to find themselves. Kids are always interested in seeing images or videos of themselves on a computer screen, especially when they can change the background, add stickers, or use fun effects. Plus, photo booths allow children to take home their pictures as a fun souvenir.
Photo Booths Are Easy to Use
Photo booths are incredibly easy to use. Children can easily and quickly create funny images of themselves and their friends. They can even bring multiple people into the booth and create high-quality photos they will cherish forever. Photo booths are truly easy to use, even for the youngest party guest, and kids will have a lot of fun taking and editing photos.
Everyone Loves a Photo Booth
You don't have to be a kid to love a photo booth. Adults love them, too! Plus, having a few activities besides dancing at your party is an excellent way to ensure that all your guests have a great time. It's also a great way for your guests to gather and socialize, and photo booths provide a great memory. We offer print and digital copies, so there won't be any fighting over who gets to keep the picture.
Rent From A Cut Above Photo Booth
If you have an upcoming event that involves children, consider adding a photo booth!. At A Cut Above Photo Booth, we offer both open and enclosed options for you to choose from that will delight all your guests. Our booths are completely customizable and are guaranteed to match your party's theme. Whether you're planning a wedding, birthday party, graduation party, bar mitzvah, or corporate event, a photo booth will surely elevate your event.
When you rent from A Cut Above, you can be confident that our team will arrive on time to set up and coordinate the installation process, so you don't have to worry about a thing. To find out more, call (407) 216-7171 or complete our contact form today!