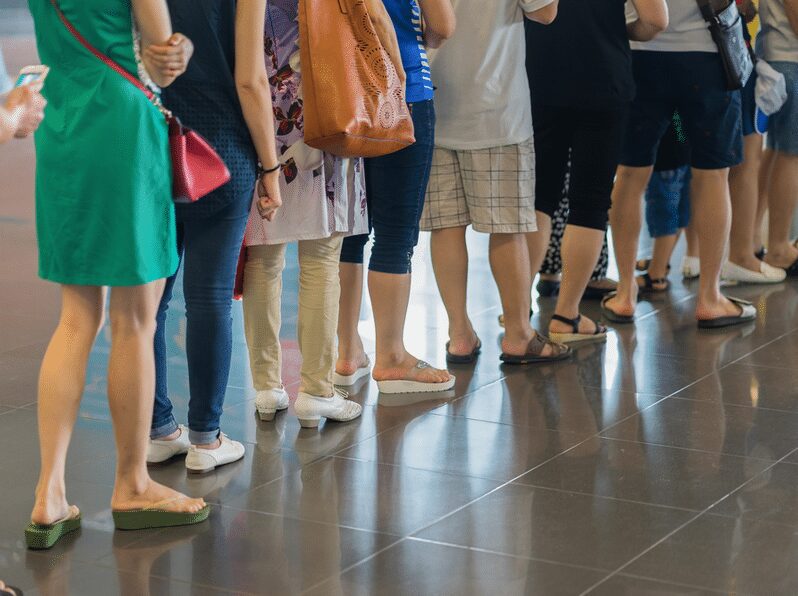 4 Tips for Avoiding Long Lines at your Event
When you rent a photo booth for your event, the last thing that you want is a long line that stalls the party. Try these four crowd-pleasing tips to keep the wait for photos short and your guests happy.
1. Choose a Rental With Staff
Most popular photo booth rentals come with a knowledgeable staff member who will be on site during your event to answer questions, manage crowds, and keep the process running smoothly. He or she will even entertain your guests while they're in line by recommending props and fun poses to try once they get inside the booth.
2. Pick the Right Location
Think about traffic flow when deciding where to place the photo booth. It should be situated away from heavily trafficked areas like the bar and the buffet table but near enough so that guests notice it. Try a wide hallway that guests will naturally pass through, ideally one that offers plenty of space for those waiting in the queue. Ask your photo booth rental company if they have space requirements for their set-up. Some may even be willing to take a look at the layout of your event space and decide on the best placement for the booth. Avoid placement too far from the event, which might keep guests from visiting the photo booth entirely.
3. Limit Options
While giving your guests a ton of fun backgrounds to choose from will keep them more engaged with your photo booth, it can also result in a very long line when partygoers are indecisive. Choose just a few backgrounds and effects depending on the event to strike a balance between creative freedom and long wait times.
4. Implement a Sharing Station
A sharing station is a separate area that guests will visit once they take their photos. Touchscreen technology allows image sharing,  so your guests can email and post on social media platforms without holding up the lines. Clients can keep having fun once they've snapped their photos while allowing the next person to get a turn in the booth.
With these smart tips, you'll be ready to provide a seamless, super-fun photo booth experience for guests at your next event. Contact us today to get a free quote for your upcoming event!